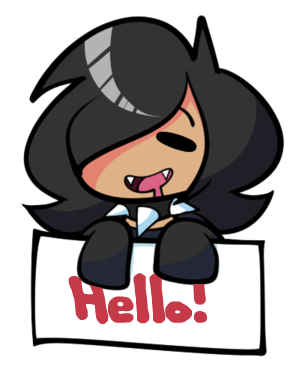 Hello! My name is Ducky.
I also go by Serena.I'm a freelancer who does both digital and traditional artwork.I've done artwork trading cards, videogames, and also a children's book!
In the near future, I will sell physical merchandise of my artwork both online and in person at local conventions.I also used to stream video games on Twitch. While I'm currently on an indefinite hiatus, I do intend to return someday.My favorite things to draw are cute and colorful characters and creatures.
I also enjoy working on darker/macabre-themed art pieces on occasion.Thank you for taking the time to read this! Have a wonderful day ~
Other places to find me and my artwork!
For business inquiries,:
---
General commission pricing, examples, and additional information can be located here!I do flat-rate pricing and also hourly rates as well.By commissioning me, you are agreeing to my terms of service.
---
I'm on Patreon! If you would like to help support me and my artistic journey on a monthly basis, you may so in the above link ^Pledging to my Patreon is greatly appreciated ♡
---
If you would like to send me an inexpensive one-time tip as means to show support, you may do so at the link above ^Ko-fi donations are greatly appreciated as well ♡